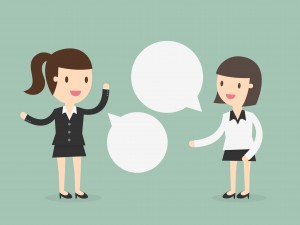 Organisations are working harder than ever to create workplaces that promote work life balance. It has been recognised that the traditional 9 to 5 role may not suit everyone, as demonstrated by increasing rates of part time employment (Abhayaratna, Andrews, Nuch, & Podbury, 2008).
For many organisations, part time work may not necessarily suit the nature of the role. Employees may feel that they do not offer the same level of responsibilities or challenges as full time roles. As a solution to these issues, organisations have begun using job sharing to allow employees less hours, without compromising their responsibility.
The benefits of job sharing
Job sharing is the process of splitting one full-time job between two people. It has been recognised as successful in allowing people to maintain a career whilst still managing other lifestyle demands. The advantages of job share are as follows:
Promotes workplace diversity by employing people that might otherwise not be available due to work-life conflicts.
Increased employee motivation and engagement as a result of reduced stress from work-life balance.
Opportunity to utilise a diverse mix of complementary skills, styles and experiences.
Ability to offer greater flexibility in absenteeism and leave, as the position can be easily covered.
Overcoming job share concerns
While the job-share approach offers a number of potential benefits, concerns are often raised for interruptions that may occur as a result of alternating staff. Issues may arise if there are inconsistencies between how work is managed, for example, how tasks are prioritised. These discrepancies could lead to confusion amongst employees that are directly impacted by the job share role and could also result in conflict between the job share partners.
To ensure collaboration between job share partners, research suggests (Capability Jane, 2011) they should be matched based on:
Shared values
Equal career motivations
Complementary capabilities
Psychometric testing for job sharing
One way that job sharers may identify their work style, and establish alignment with their job share partner is through psychometric testing. Psychometric tests are a standard and scientific method used to measure individual's mental abilities and behavioural styles. These tests can used to measure and compare job share partners across factors that are relevant to effective collaboration and performance in the role. Results can be used to identify areas where there may be discrepancies, and to provide insight on ways to improve the partnership.
Consider the case study below in which psychometric tests were used to facilitate effective communication, collaboration and conflict resolution between job share partners.
Case Study: BHP Billiton Nickel West
BHP Billiton's Samantha McMeekin and Candice Williams share the position of Manager Finance and are the first of Nickel West's senior leadership to job share. The collaborative achievement of Samantha and Candice leading a team of 11 professionals has not gone unnoticed, winning the award of 'Outstanding Company Initiative'.
At CME's 'Women in Resources Awards' (WIRA), Samantha and Candice noted the benefits of using psychometric tests to create alignment in collaboratively leading their team of professionals. Tests were used to identify the values that drive their work performance and their preferred work styles. The content of these reports were used to anchor open discussions about their work style preferences and to develop mechanisms for resolving conflict.
Since using psychometric tests to foster a positive job-share relationship, Samantha and Candice have demonstrated a wealth of success in performing in their shared role. Their accomplishment is expected to encourage job share arrangements for other roles and throughout other organisations.
"I have a 'producer' work style. I like to get straight to work and focus on results."
"I'm more of a 'planner', I like to assess my options before jumping into something."
References
Abhayaratna, J., Andrews, L., Nuch, H. & Podbury, T. (2008). Part Time Employment: the Australian Experience, Staff Working Paper, Productivity Commission. Retrieved from: https://melbourneinstitute.com/
Capability Jane, (2011). Job Sharing at Senior Level: Making it Work.
Retrieved from: http://www.thejobshareproject.com/