2020 is shaping up to be a difficult year for business leaders around the world. As the COVID-19 crisis and its associated impact on businesses and economies unfolds, we see a range of both proactive and reactive attempts to protect organisations and their employees and to minimise the disruption to business. The ability of leaders to cope with such challenges can vary significantly and can have long term impacts on their organisation's ability to survive and thrive once the crisis is over.
Adapting to 21st Century challenges
Even without a crisis such as a global pandemic, leaders today face an increasingly complex and rapidly changing business environment, compared to leaders in previous generations. In a previous blog, we explored some of the challenges faced by business leaders today and the skills they will need to lead their organisations effectively into the future.
Related blog: Critical skills for leaders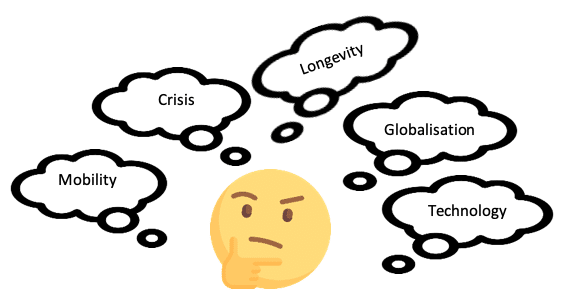 In order to solve these new and ever evolving challenges, business leaders can no longer rely simply on their knowledge and experience. They need the ability to quickly make sense of vast amounts of information to solve complex and ambiguous problems. They need to think strategically and conceptually, be willing and able to adapt their approaches, pick up on patterns, identify solutions, and continuously learn new skills.
Fluid intelligence & abstract reasoning
This ability to think outside of the box, identify patterns or trends in data, and use these to solve unfamiliar problems is known as fluid intelligence, or abstract reasoning. People who have strong abstract reasoning tend to be better at learning new skills, adapting and adjusting their approaches, seeing the big picture, and thinking strategically. It is also one of the cognitive abilities that has been consistently linked to better work performance and leadership effectiveness. Organisations wishing to put themselves in the most competitive position to face the challenges of the 21st century business environment will need leaders who have these abilities.
How to find leaders with strong abstract reasoning
Abstract reasoning can be measured through cognitive ability tests, of which there are many in the market. These tests present candidates with a series of shapes or patterns that follow a set of rules. Candidates are required to work out what these rules are and select the correct image to fill a gap in the sequence (see example below). Abstract reasoning tests can be adjusted to different difficulty levels to make them suitable for a variety of different role levels and vary on the number and complexity of rules applied, as well as the time limit that has been set.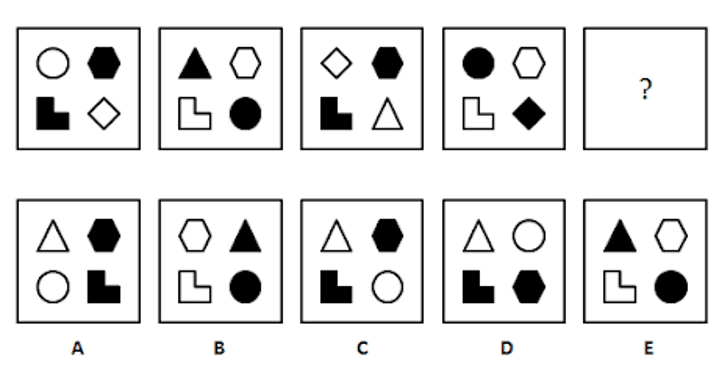 Source: www.graduatewings.co.uk   
An increasing number of organisations today are using cognitive ability tests, including abstract reasoning, to identify the best candidates and give themselves an edge over their competitors. A recent report by test provider SHL found that nearly 80% of companies in Australia use pre-hire assessments as part of the selection process for senior managers. We have also noticed a similar trend in the popularity of ability tests among our clients. Last year alone, People Solutions administered over 1300 cognitive ability tests, 26% of which were abstract reasoning, for roles ranging from entry level to C-Suite positions.
Contact us
Contact People Solutions today to find out more about our range of psychometric tests and how we can help you to select leaders with the abstract reasoning and problem-solving skills needed to give you a competitive advantage in today's complex and challenging business environment.